If I ever write a book, I'll have to pay my family and author and illustrator and the whole damn team extra.. you know, to compensate for all the weird scenarios that'll somehow pour out onto the paper and will probably scar them for life. And the mountainous pile of drafts that will somehow materialise out of godknowswhere
**What an ugly sentence to start with !!
Sometimes it's like my brain NEVER actually stops. 
I just googled 'Do brains ever shut down' and apparently it's not something that normal humans ask because I still don't fully know the answer and frustration!!!
Now is a great time for some yoga breathing, I guess.
**or not? maybe I should actually write something relevant to the title.. just maybe (;**
I know, I know, I am so totally on task. I can hear you all mentally applauding me for my efforts and it's the best sound ever. 🤗
So yep, back to what I was saying. If you ever feel the need to just mind dump and cleverly disguise under the title of book, that's good. That's great! That's fabulous! But sometimes you will find yourself in that horrible state of frustration where the doubt section of your mind is like, completely on overdrive and all you feel like doing is curling into a little writerly ball of stressed out particles. There there, you little part of the universe.
You'll be okay. (says everybody ever and just shush 😂😂)

And you know what happens then? On plops the cherry to your figurative cake!
I never said I made sense. You're just meant to relate anyway. yeah, that IS how it is.
You like, have this idea. A c0mplete and utter lightbulb moment and you're just pumped up and full of adrenaline and dopamine and all that good stuff and then your brain malfunctions. Does this sound familiar?
error: brain has shut down. give energy drink, coffee, sugar or the lot to power up again.
AND THEN IT'S LIKE, EXCUSE ME, WHERE DID MY IDEAS GO? THIS IS NOT MEANT TO BE A 'CLEAN SLATE' MOMENT WHERE YOUR LIFE IS JUST KAPEESH, GONE LIKE THAT. THAT WAS NOT A MISTAKE, THAT WAS JUST RANDOM MOMENTS OF GOOD THINKING AND ALL WASTED WHY OH WHY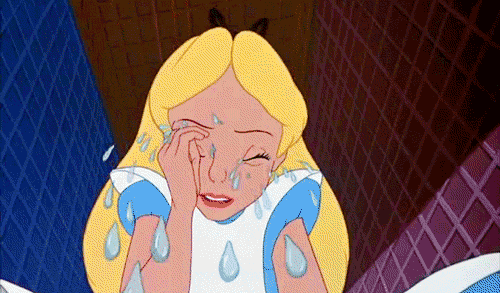 Odd spot #102927727272: I'm loving the Disney gifs today.
Yeah no.
Tick those mental boxes people! Do you suffer from one or more of these common conditions? I bet you do.
a) procrastination (gets in too late. Does not rush to get things done even though there is need for rushing and then rushes when rushing is really needed) /precrastination (gets in too early. Rushes to get things done even though there is no rush.)
Odd spot #102927727273: Procrastinators are more  original thinkers. WIN WIN WIN WIN WIN 😁
b) temporarily loses access to mind memory and gets super triggered because it is not at all like losing your keys and is just worse, period. It is more like losing your keys but you need to get to work then you find your keys and then you car breaks down and your boss wants to meet for lunch to discuss your promotion but then you're stuffed.
Haha, no Maryam.
That's more like losing your memories and then recalling them and then losing them again except you had this really good idea that could change the world and make a giant positive mark on everything. How many good ideas and game changers have we lost to this beast?!
c) Weird moments when you have this line or thought that is just perfect but then it turns out somebody just like, knew that you had big plans and just got in ahead of you and then you just have to sit and cry into your cereal bowl at breakfast and even then mummy can't save you.
So, it's as easy as A. B, C. 123, abc, 123. Overcoming those mishaps. *we want answers, we want answers, we want answers* yes, start a chant  🤣🤣
I feel like that's such a preschool song.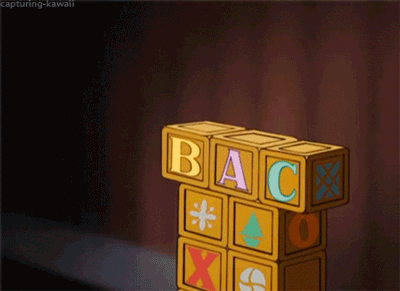 To sum it up, prepare for writerly, b00kish failures.
It's an inevitability of life. The sun will rise and the sun will set. Just like that, it will happen.
Yes, prepare to fail. Not because you're no good, but because you will do better.
Know that you will get up, dust your pretty self off and face the world with extra skills as a better procrastinator, owner of countless awesome ideas and they'll even be original.
We all hope, as people, to get things right that first time around, but that's where we grow! We grow during the intervals and the quiet moments and the petty tragedies- we grow and we bloom until we are no longer a weed, but a flower. Such is the life of a creative. Always surprising.